#MissUniverse2018 National Costume Show: Nigeria Was Proudly Represented By Aramide Lopez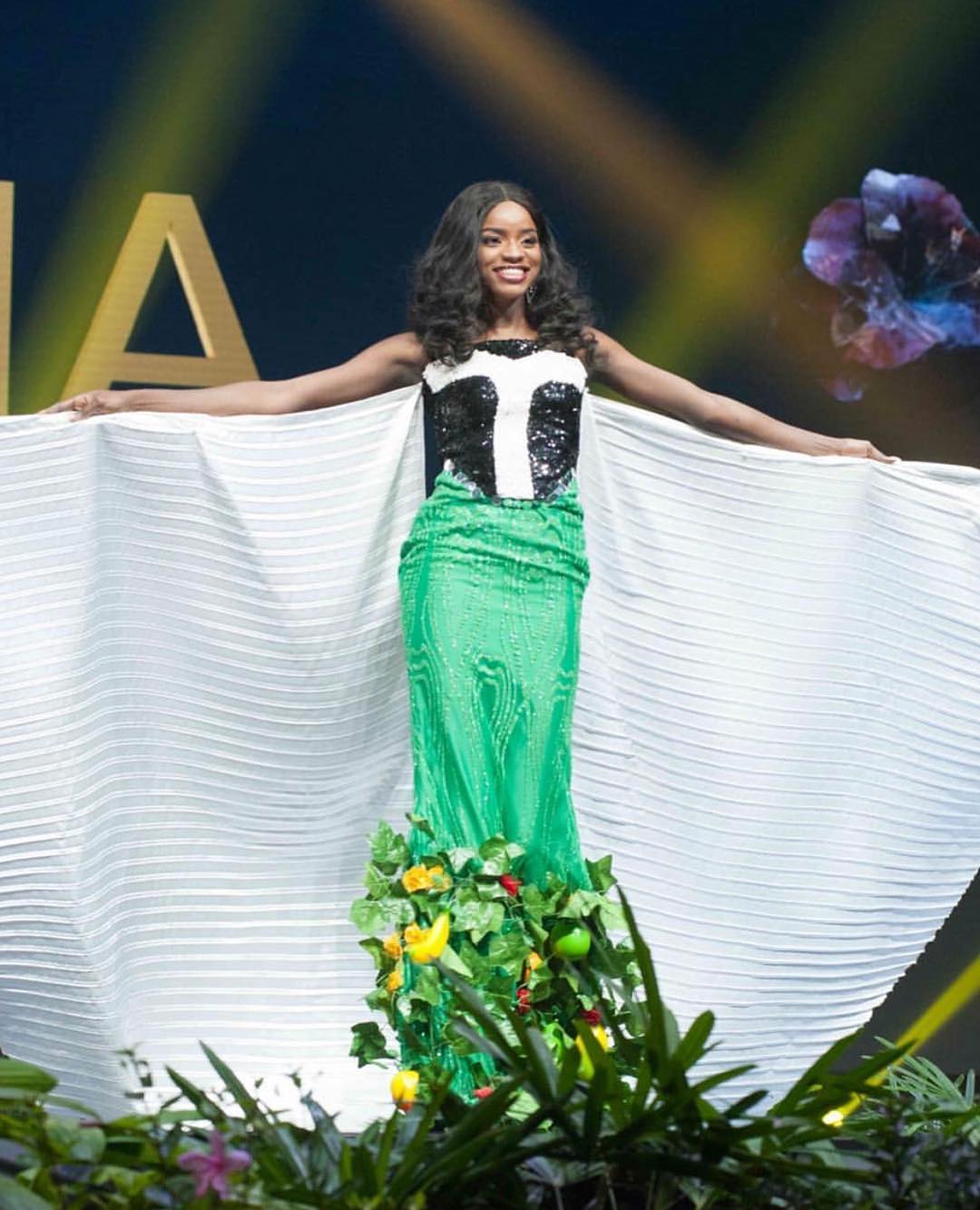 Miss Universe 2018 is the 67th Miss Universe pageant. The event will be held on December 17, 2018, at Impact, Muang Thong Thani in Bangkok, Thailand. Demi-Leigh Nel-Peters of South Africa will crown her successor at the end of the event.
Last night, the Miss Universe Pageant held its National Costume Show where each of the 94 contestants showcased a costume that represented their nation in an elaborate display of colour and culture.
Nigeria's representative Aramide Lopez, who rocked her costume with pride, shared a video from her time on stage and in the caption, she explained what her costume represented adding that she couldn't bring in her headgear into Thailand as it had feathers which represented the eagle in the Nigerian Coat of Arms.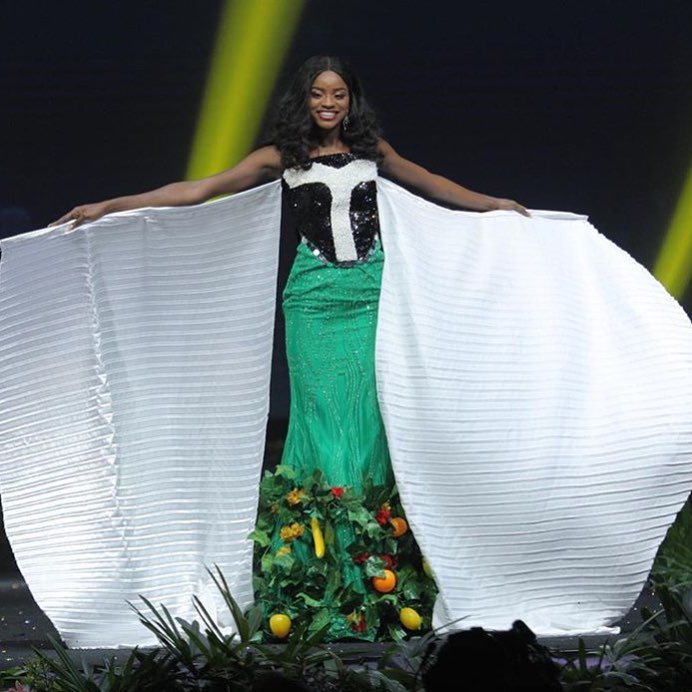 She wrote:
My National costume was the Nigerian Coat of arms…The Nigeria coat-of-arms is the country's symbol of national unity, state power, and authority. It was created in line with the National Flag and Coat-of-Arms Ordinance number 48 of 1960. The Nigeria coat-of-arms was adopted officially in 1975.

I am so in love with this look 😩😩thank you so much @modellasarah😘 I was supposed to put on my head gear with feathers representing the eagles 🦅 on the coat of arms but unfortunately I wasn't allowed to travel with it due to some rules at the airport but I thank you all for your support God bless you so much 🙏🏾❤️❤️
I love you Nigeria…thank you 🤗🤗🤗❤️❤️❤️❤️

Here are pictures of other contestant.